Posts for tag: pediatric dentistry
By Old Town Dentistry
December 01, 2018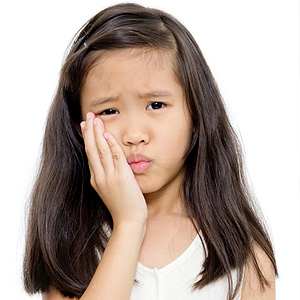 Even though a child's primary ("baby") teeth eventually give way, it's still important to treat them if they become decayed. Primary teeth serve as guides for the emerging permanent teeth — if they're lost prematurely, the permanent tooth may come in misaligned.
If the decay, however, affects the tooth's inner pulp, it poses complications. A similarly decayed adult tooth would be treated with a root canal in which all the pulp tissue, including nerve fibers and blood vessels, are removed before filling and sealing. Primary teeth, however, are more dependent on these nerves and blood vessels, and conventional filling materials can impede the tooth's natural loss process. It's better to use more conservative treatments with primary teeth depending on the degree of decay and how much of the pulp may be affected.
If the decay is near or just at the pulp, it's possible to use an indirect pulp treatment to remove as much of the softer decay as possible while leaving harder remnants in place: this will help keep the pulp from exposure. This is then followed with an antibacterial agent and a filling to seal the tooth.
If the pulp is partially exposed but doesn't appear infected, a technique called direct pulp capping could be used to cover or "cap" the exposed pulp with filling material, which creates a protective barrier against decay. If decay in a portion of the pulp is present, a pulpotomy can be performed to remove the infected pulp portion. It's important with a pulpotomy to minimize the spread of further infection by appropriately dressing the wound and sealing the tooth during and after the procedure.
A pulpectomy to completely remove pulp tissue may be necessary if in the worst case scenario the pulp is completely infected. While this closely resembles a traditional root canal treatment, we must use sealant material that can be absorbed by the body. Using other sealants could inhibit the natural process when the primary tooth's roots begin to dissolve (resorb) to allow it to eventually give way.
These all may seem like extraordinary efforts to save a tooth with such a short lifespan. But by giving primary teeth a second chance, their permanent successors will have a better chance of future good health.
If you would like more information on treating decay in primary teeth, please contact us or schedule an appointment for a consultation. You can also learn more about this topic by reading the Dear Doctor magazine article "Root Canal Treatment for Children's Teeth."
By Old Town Dentistry
November 21, 2018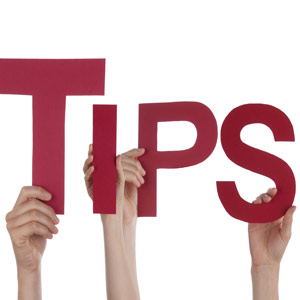 Most often, all of your child's primary teeth will eventually be replaced by permanent teeth, but you shouldn't consider them less important — there are serious consequences for losing a primary tooth prematurely. Besides providing a means for a child to chew food and speak clearly, primary teeth also save space for the permanent teeth to erupt; a premature loss could lead to malocclusions (bad bites) that may result in costly orthodontic treatment later.
That's why it's important to fight tooth decay in primary teeth. By keeping them healthy and in place until it's time for their departure, their permanent replacements have a better chance of erupting into their proper positions.
Here are 4 tips for preventing tooth decay in primary teeth:
Begin daily oral hygiene when teeth first appear. Begin brushing with fluoride toothpaste as soon as the first primary teeth come in. Brushing removes bacterial plaque, the primary cause of tooth decay, and fluoride strengthens enamel. Because they tend to swallow toothpaste rather than spit it out, use just a smear of toothpaste for infants and toddlers, and a pea-sized amount for ages two and older.
Start regular dental visits by the child's first birthday. By beginning regular checkups around age 1, we'll have a better chance of discovering developing tooth decay or other problems early. You're also setting a good foundation for what should be a lifelong habit for optimum dental health.
Limit sugar consumption. The oral bacteria that cause tooth decay feed on leftover carbohydrates like sugar, so you should limit intake especially between meals. One culprit to watch out for: a bedtime bottle filled with formula, milk or fruit juices, all of which contain carbohydrates (sugar). Water or no bottle at all is a better alternative.
Consider topical fluoride or sealants for extra protection. In some circumstances, we may advise protecting the enamel of newly erupted teeth with an applied sealant. These protective coatings fill in porous pits and fissures in young teeth to deny access to disease. Supplemental fluoride will further strengthen young tooth enamel.
Taking these measures and remaining vigilant to the first signs of decay can go a long way toward preserving your child's teeth. Their future oral health depends on it.
If you would like more information on dental care for children, please contact us or schedule an appointment for a consultation. You can also learn more about this topic by reading the Dear Doctor magazine article "Dentistry & Oral Health for Children."
By Old Town Dentistry
August 03, 2018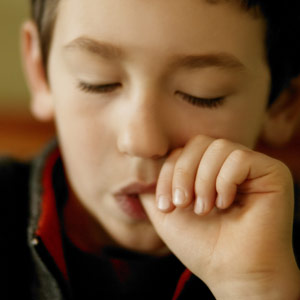 One of the most frequent concerns parents express to us is their child's thumb or finger sucking habit. The good news, though, is that thumb sucking is a completely normal activity for babies and young children, and if they stop by age 4 it should have no adverse effects on their future bite.
In fact, there are positive aspects to thumb sucking: it provides babies with a sense of security, as well as a way to learn about the world. As a child grows and becomes more confident with their surroundings, the thumb sucking habit will fade and eventually stop: for most children this occurs between the ages of two and four.
If, however, the habit continues later in childhood, there is a chance the upper front teeth may be influenced to tip toward the lip during eruption and come into an improper position that could also adversely affect jaw development. The same concern exists for pacifier use — we recommend weaning a child off a pacifier by the time they're eighteen months of age.
If your child still has a thumb or finger sucking habit as they prepare to enter school, it's quite appropriate to work on getting them to stop. Punishment, shaming or similar negative approaches, however, aren't the best ways to accomplish this: it's much more effective to try to modify their behavior through reward, praise or some creative activity.
Another factor that may help is to begin regular dental visits around their first birthday. Regular checkups give us a chance to monitor the development of their bite, especially if thumb sucking continues longer than normal. We can also assist you with strategies to encourage them to stop thumb sucking or pacifier use.
Thumb sucking that continues later than normal isn't a cause for panic, but it does require attention and action. Helping your child "grow" past this stage in their life will improve their chances of developing a normal and healthy bite.
If you would like more information on thumb sucking, please contact us to schedule an appointment for a consultation. You can also learn more about this topic by reading the Dear Doctor magazine article "Thumb Sucking in Children."