Posts for tag: oral health
By Old Town Dentistry
March 22, 2019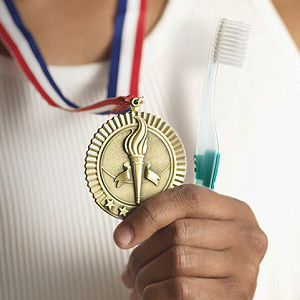 Considering all the intensive conditioning, practice and training they do, most people would expect elite athletes to be… well… healthy. And that's generally true — except when it comes to their oral health. A major study of Olympic contenders in the 2012 London games showed that the oral health of athletes is far worse than that of the general population.
Or to put it more succinctly: "They have bodies of Adonis and a garbage mouth."
That comment, from Dr. Paul Piccininni, a practicing dentist and member of the International Olympic Committee's medical commission, sums up the study's findings. In terms of the numbers, the report estimates that about one in five athletes fared worse in competition because of poor oral health, and almost half had not seen a dentist in the past year. It also found that 55 percent had cavities, 45 percent suffered from dental erosion (excessive tooth wear), and about 15 percent had moderate to severe periodontal (gum) disease.
Yet, according to Professor Ian Needleman of University College, London, lead author of the study, "Oral health could be an easy win for athletes, as the oral conditions that can affect performance are all easily preventable."
Many of the factors that had a negative impact on the athletes are the same ones that can degrade your own oral health. A follow-up paper recently published in the British Journal of Sports Medicine identified several of these issues. One is a poor diet: The consumption of excessive carbohydrates and acidic foods and beverages (including sports drinks) can cause tooth decay and erosion of the protective enamel. Another is dehydration: Not drinking enough water can reduce the flow of healthy saliva, which can add to the damage caused by carbohydrates and acids. The effects of eating disorders (which are more commonly seen in certain sports, such as gymnastics) can also dramatically worsen an individual's oral health.
Sound familiar? Maybe it's because this brings up some issues that dentists have been talking about all along. While we don't mean to nag, this study does point out that even world-class competitors have room for improvement with their oral hygiene. How about you? Whether you're a triathlete in training, a weekend warrior or an armchair aficionado, good oral health can have a major effect on your well-being.
If you have additional questions about oral health, please contact us or schedule an appointment for a consultation. For more information, see the Dear Doctor magazine article "Good Oral Health Leads to Better Health Overall."
By Old Town Dentistry
January 20, 2019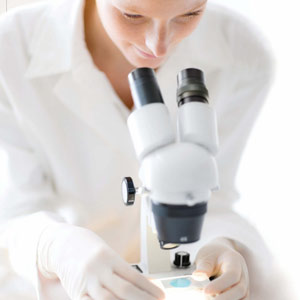 While it doesn't garner the star power of blood, saliva is still an important bodily fluid. A true multi-tasker, saliva contributes in many ways to the function and health of the body, from stronger teeth to more efficient digestion.
Here are six ways saliva helps your mouth and body function properly and stay healthy.
The mouth's natural cleanser. Bacteria are responsible for much of the dental disease that plagues us, particularly tooth decay and gum disease. Saliva clears the mouth of food remnants, bacteria's primary feeding source, after we eat. This leaves a cleaner mouth and fewer bacteria to cause infection.
The immune system's partner. Saliva contains an antibody called Immunoglobulin A (IgA) that attacks disease-causing microorganisms. Along with secreting other antibacterial agents like lactoferrin and lyzozyme that curb the growth and development of bacteria, saliva serves as the body's first line of defense against pathogens entering through the mouth.
Acid neutralizer. The optimal oral environment is a neutral pH of 7. Many of our foods and beverages, though, are highly acidic, which can raise the mouth's acid level. The acidic environment causes the minerals in tooth enamel to soften and dissolve (a process called de-mineralization). Saliva restores the balance by neutralizing any remaining acid after we eat (a process that takes about 30 to 60 minutes).
Mineral replacer. Even under normal conditions, enamel will de-mineralize to some extent whenever the mouth becomes acidic. Saliva restores some of the enamel's lost minerals like calcium and phosphate while it's neutralizing acid. If fluoride is also present in saliva from fluoridated drinking water or toothpaste, it too is absorbed by the enamel making it stronger and more resistant to acid attacks.
Digestion enhancer. Saliva lubricates the mouth while we eat, making it easier for us to chew (and taste) our food. Saliva also releases the enzyme amylase as we chew to break down starches before the food enters our stomach. The end result is more efficient and comfortable digestion.
The wave of the future in diagnostics. Like blood and urine, saliva contains genetic and disease markers that could tell a physician if a patient has a certain condition. Since collecting a saliva sample is much easier than with these other bodily fluids, diagnosing disease with saliva will become more prevalent as more calibrated devices reach the market.
If you would like more information on the role of saliva in the body, please contact us or schedule an appointment for a consultation. You can also learn more about this topic by reading the Dear Doctor magazine article "Saliva."
By Old Town Dentistry
December 11, 2018
Barley malt, corn syrup, maltodextrin — these and over fifty other label ingredients are all names for refined sugar. Under its various aliases, this sweet carbohydrate is tucked away in three-quarters of packaged foods in the U.S.
Although in recent years the general health effects from too much sugar have gained the spotlight, its effect on dental health has been known for decades. Accumulated sugar in the mouth is a prime food source for bacteria that cause tooth decay and gum disease.
For both general and oral health, people have been looking to artificial alternatives to satisfy their sweet tooth. But do they have their own issues that can impact overall health? Here is an overview of some of the more popular brands of artificial sweeteners and their effect on health.
Saccharin — One of the most widely used artificial sweeteners, saccharin is often used under the names Sweet'N Low or Sugar Twin in low-calorie foods because it contains no calories. According to the Food and Drug Administration (FDA) there are no associated health risks with consuming saccharin in recommended servings.
Aspartame — used commonly in beverages as Equal or NutraSweet, aspartame is unsuitable for cooking because its chemical structure breaks down under high heat. Although generally safe for consumption, it can affect people with a rare condition known as phenylketonuria that can't adequately break down its chemicals.
Sucralose — marketed as Splenda, this sweetener is made by chemically altering refined table sugar so the body can't process it. This may be one reason it has the most recognized natural flavor profile among consumers and is a market leader. It's stable at high temperatures, so it's often used in cooked or baked goods.
Stevia/Erythritol — this combination of an extract from the extremely sweet herb stevia and the sugar alcohol erythritol is marketed as Truvia. Unlike other calorie-free artificial sweeteners, this and other alcohol-based sweeteners have a low calorie level due to sugar alcohol's characteristic of slow and incomplete absorption during digestion.
Xylitol — although all the previously mentioned sweeteners won't promote bacterial growth like refined sugar, the sugar alcohol xylitol — often added to chewing gum and mints — has an added benefit: it may actually reduce levels of bacteria most likely to cause decay.
If you would like more information on the effect of sweeteners on dental health, please contact us or schedule an appointment for a consultation. You can also learn more about this topic by reading the Dear Doctor magazine article "Artificial Sweeteners."